They say there's a wrong and right way to do things. While not everything is so black or white, printed authorization forms for law firm credit card processing are an example of what not to do in the modern age. That's the conclusion Richard B. Blum reached for his law firm.
His clients would fill out printed authorization forms by hand with their credit card information or call or fax this information over. Once the payment was processed, a staff member would have to black out the sensitive information with a Sharpie. It amounted to a lot of administrative busy work for Blum's law office.
The team at Blum² Law Office, believing there was a better way to manage and collect client billing, looked to new solutions. They chose PayJunction for a one-stop solution and reaped the following benefits.
Payment Processing Demo
Schedule 15 minutes with a payments expert
Get a customized PayJunction product walk-through
Understand requirements and pricing
Determine your SAVINGS!
Remote Signature Capture
Any business aims to offer convenience. Blum² was able to do so with PayJunction's remote signature capture, which allows clients to pay and sign for their bills remotely. All bills go out electronically now, with clients using their finger on a smartphone or mouse on a computer to provide a signature. Blum² clients can now pay from the comfort of their homes. This level of convenience helped Blum² collect on payments faster, offer unparalleled convenience and drive up client satisfaction.
Digital signatures are legally recognized and act as the best protection in the event of a chargeback dispute. All transactions, receipts and signatures are stored in the cloud under the client's name, making it easy to find proofs of purchase and authorization down the road. Furthermore, going digital with its receipts helped Blum² reduce its paper reliance and maintain a more organized front office.
Recurring Billing
PayJunction securely stores cardholder information in the Virtual Terminal through tokenization. This method replaces all cardholder information with a randomly generated token that can only be unlocked by the final credit card processing middleman: the payment processor.
With cards on file, law offices like Blum² can refund, edit, void or recharge a client from within the system. The client does not need to come back to the law office or provide the payment method for any of these actions to take place. This feature also enables recurring billing, which is helpful for law offices that deal in high transaction volumes. They can simply pull up the customer, set a recurring weekly, monthly or custom payment schedule, obtain one-time authorization, and automate all transactions moving forward until the balance is settled, helping clients pay down their retainers and still patronize the law firm.
Real-Time Visibility
Blum² also benefited from insights into staff activities, transaction histories and notifications through PayJunction's system. The office receives immediate emails when payments come in and enjoys insight into all client payments.
PayJunction has allowed us to streamline our billing and collections processes. And the persistency of payment is fantastic. It's actually been a great benefit to the operation.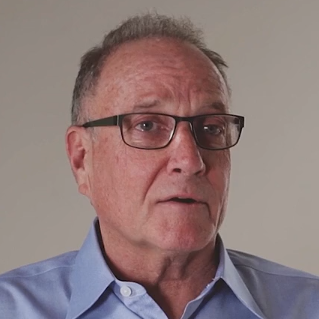 Richard B. Blum
Attorney at Law at Blum²
Do you operate a legal office? How much paper do you manage for your payments? How would going paperless impact your front office? We'd love to hear from you!