Quartet Veterinary Emergency Hospital and Quartet Veterinary Hospital - Rehabilitation of Cary, NC are two veterinary practices operating under the same roof: one as an emergency hospital and the other for veterinary rehabilitation and pain management. Even though the staff and financials are separated by business, the team strives to provide a seamless high-touch experience for their customers.
In early 2018, Daniel Shults, operations manager, was tasked with assessing the practices' current systems and identifying areas of improvement. The businesses had separate payroll, invoicing, and medical record systems, complicating training and administration, and widening the opportunity for errors. His goal was to consolidate various software applications and disjointed processes onto one secure, cloud-based practice management platform.
Payment Processing Demo
Schedule 15 minutes with a payments expert
Get a customized PayJunction product walk-through
Understand requirements and pricing
Determine your SAVINGS!
Payment Processing Challenges
Daniel needed to find a solution to alleviate the time, labor and errors associated with stand-alone payment terminals, thermal receipts, outdated paper systems and manual processes. Reconciling payments between the invoice systems, terminal batch reports and bank deposit records became a nightmare. Keying information into separate systems was prone to error and tracking down receipts and paperwork took staff away from more important duties.
Complicating the matter further was the fact that Quartet's emergency and rehab businesses each had separate and different models of payment terminals. The processes for each practice were not alike, so employees that handled check-in and discharge for both sides of the business had to be trained on two systems.
The check-in and check-out process was cumbersome. If required, the staff would run a deposit transaction upon arrival. Once the appointment was finished, the discharge staff would manually key in the balance amount and run the card through the terminal again. A physical receipt was printed, signed by the customer, then stapled to the practice's copy of the invoice before being filed away for seven years.
Integrated Solution
Daniel chose the cloud platform from ezyVet because it doesn't require a lot of proprietary hardware, features a good centralized dashboard, and could be easily customized to suit the specific needs of Quartet's emergency and rehab businesses. Plus, Daniel liked that ezyVet has earned a good reputation in building strong relationships with value-add software partners, and had completed an integration with PayJunction's cloud-based payment solution.
One unified platform allows payment information to automatically flow directly from ezyVet invoices to PayJunction's software and Smart Terminal for payment processing and receipt management. The system allows Quartet to segment its two businesses, while user controls automatically identify the correct merchant services account.
The Payoff
Tails were wagging at Quartet in no time! Here's what Daniel and the team at Quartet experienced when switching to the PayJunction-ezyVet integrated solution:
Streamlined Setup
It just works! PayJunction is remarkably easy to set up. I simply logged into the PayJunction dashboard, connected the cloud-powered terminal to the internet, and was up and running in less than five minutes.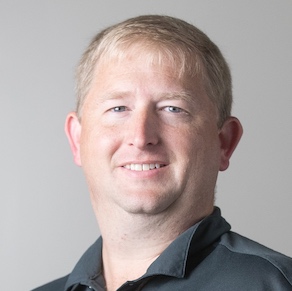 Daniel Shults
Operations Manager at Quartet Veterinary Emergency Hospital and Quartet Veterinary Hospital
Integrating payments was seamless, as was configuration and training. The ability to define user access controls means that staff transacting at rehab or emergency share the same computer and terminal to login to the payment portal. There is no juggling between systems, and transactions are automatically assigned to the right batch based on business credentials.
Operational Efficiencies
The PayJunction solution is entirely paperless. The customer-facing, cloud-powered terminal looks great on the counter and is fast and easy to use. It accepts EMV chip cards, digital wallets via the tap of smartphones and wearables, and traditional magnetic-stripe cards. Invoice amounts are automatically sent to the PayJunction system and displayed on the terminal. Customers simply approve the amount, sign the terminal screen and choose to receive a digital or printed receipt. All transaction histories are stored in the cloud, and can be retrieved in seconds by accessing the portal to search fields including customer name, date, transaction amount, and so on.
"Transaction accuracy, as well as error tracking and resolution, have saved a lot of time and headaches for our staff. Keying errors have been virtually eliminated due to the integration of the invoicing and payment systems. When we do need to research transactions, a few simple clicks locates the digital records, which is so much faster than manually searching through stacks of paper files. And we can simply email receipts and supporting documentation directly through the portal, improving the customer experience."
Reconciliation is a breeze. Quartet staff simply run the ezyVet end-of-day wizard and the PayJunction batch report. If they match, that's it. "What used to take about 20 minutes a night now takes five. All that other extraneous work went completely away."
PayJunction allows Quartet to securely store customer and card details in the cloud. This is convenient for recurring payments, and also expedites the discharge process since the card captured at check-in does not need to be presented again.
Peace of Mind
PayJunction's solution meets the highest security standards. EMV protects against certain types of fraud as well as chargebacks stemming from the liability shift. Actual card or electronic check data is replaced with tokens for storing in the cloud to use for future billing. And since the entire solution is cloud-based and hosted at PayJunction's PCI Level 1 data center, the scope of data related to PCI compliance is greatly minimized, simplifying the annual PCI validation process.
PayJunction offers remote signature capture to obtain approval for services and procedures when a customer is no longer present at Quartet. The staff member calls the customer to explain the charges and the system sends a digital receipt via email that they sign electronically and send back. This creates a digital record of consent that protects against disputes and chargebacks. "We obtain signatures on about 70% of these transactions, which helps with regard to compliance. It certainly gives me more peace of mind."
People You Can Trust
ezyVet and PayJunction made our practice run smoother. The time saved allows us to focus more on serving the needs of our customers and their pets. The systems work so well together that we rarely need to call customer support. When we do, the service teams are friendly, knowledgeable, and quick to resolve any issues.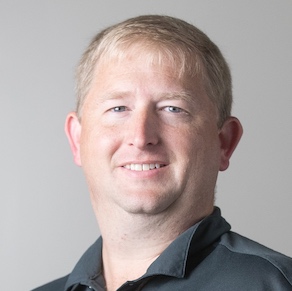 Daniel Shults
Operations Manager at Quartet Veterinary Emergency Hospital and Quartet Veterinary Hospital
PayJunction prides itself on a people-first philosophy that values long-term relationships over short-term profits. Transparent pricing, ethical billing practices and an award-winning support team combine to elevate the payment experience.
How do you see the integration helping your veterinary hospital or clinic? Tell us below!