Editor's Note: This post was originally published in November 2019 and has been updated to include helpful information about features of the ZeroTouch Terminal that eliminate unnecessary touch points between customers and employees in the wake of the COVID-19 crisis.
Meet the ZeroTouch Terminal™, our new cloud-connected payment solution. It is a customer-facing terminal designed for forward-thinking business owners committed to making every interaction a positive and healthy customer experience. The ZeroTouch Terminal is sleek, secure and built to last. It allows you to deliver a secure and friendly sales experience whether you run a single shop with one checkout counter, or an enterprise business with multiple lanes, departments and locations.
Payment Processing Demo
Schedule 15 minutes with a payments expert
Get a customized PayJunction product walk-through
Understand requirements and pricing
Determine your SAVINGS!
Maintain a Healthy Checkout
The ZeroTouch Terminal is designed to eliminate unnecessary touch points between customers and employees. It is a customer-facing device, so cards remain in the hands of consumers, protecting your employees from the potential for picking up germs from the surface that can occur from passing cards back and forth. Contactless cards and digital wallets allow customers to quickly and securely pay without touching the terminal. Plus, the ZeroTouch Terminal features a glass display surface and hard acrylic keys, making it easy to clean and disinfect.
Say Goodbye to Pens, Paper and Receipt Storage
Toss that cup of pens. Stop collecting paper receipts. The card brands no longer require signatures and receipts for most businesses. With the ZeroTouch Terminal, businesses have the option to disable signature capture and receipt prompting, keeping fingers off of pens, styluses, screens and paper. Customers can opt for no receipt, or choose to receive a digital version. If your business processes dictate signature approvals, customers simply use a pencil or their finger to sign the screen for receipts, work orders and other forms, and a digital copy is stored in the cloud.
Go from Zero to Approved in Seconds
Speed rules. Accepting payments is the last step in your customers' journey. Delight them with an experience that is fast and easy. The ZeroTouch Terminal is one of the fastest terminals around, processing payments in just a few seconds. Customers dip or swipe their own card, or simply wave their contactless card, phone or wearable over the screen.
We are very happy with the terminal and PayJunction. It is user friendly and fast! Our patients don't seem to have any trouble with the new system. Plus its design is slick and doesn't take up much room.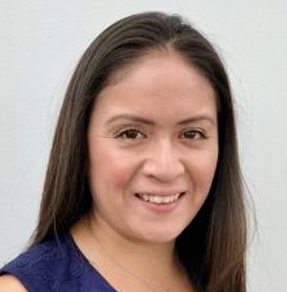 Cynthia Calvillo
Administrative Assistant at Montecito Plastic Surgery
Impress Your Customers
Looks matter. Every detail of the ZeroTouch Terminal was thoughtfully considered and meticulously designed. It is perfectly sized, angled for usability, and won't clutter your counter. A brilliant 5" color touchscreen glass display welcomes and engages customers. Face-mounted card readers are easy to locate and back-lit keys can be seen in all lighting conditions. The keys have a friendly tactile feel and the labels are coated in acrylic, so they are easy to clean and will never wear out. And it's easy to install; there's just one cable connection for both power and communications.
Learn about our ZeroTouch Terminal. Speak to an expert today!
Curious to learn more about the ZeroTouch Terminal? Post a question below, we'd love to answer your questions.