The COVID-19 crisis has resulted in the rise of telephone and video appointments, curbside pickup, and other practices that support social distancing. Business owners who primarily engage with clients in person—from retailers, to specialty medical practices, dentists, veterinarians and auto repair services—are implementing solutions to allow staff to safely interact with customers. One way to do this is to process payments away from an in-person checkout counter by sending customers an invoice payment request for an amount due.
Streamline Invoice Payments
Say goodbye to the hassles of creating, printing and mailing invoices, waiting for payments, and phoning customers to collect balances. Use a solution like PayJunction to replace paper with a digital invoice to save time, paper and postage. You quickly create an electronic invoice, and email it to customers. They open the email, enter card details, and submit payment.
This feature also elevates the customer experience for businesses like auto repair shops, vet practices and dental offices where the final amount for goods and services may not be determined until the completion of an inspection, examination, or insurance submission.
Remote invoice payment requests not only streamline the collection of payments, they bring efficiencies to the service itself since staff and technicians are not waiting around to complete an add-on procedure or repair while attempting to track down a customer to collect payment details over the phone.
PayJunction's invoice feature eliminates the need for clients to mail payments, drop off payments and transmit their payment information via fax and email. It's made our firm's billing processes more efficient.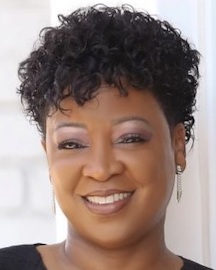 Payment Processing Demo
Schedule 15 minutes with a payments expert
Get a customized PayJunction product walk-through
Understand requirements and pricing
Determine your SAVINGS!
Improve Cash Flow and the Customer Experience
It's so easy to use. Use a Virtual Terminal to login in from anywhere and create an invoice. Simply enter the amount due, associate it with a customer's file or work order, and email a request for approval and payment. You can even include notes such as item details, due date or instructions, and attach the actual invoice or supporting documentation.
Customers also appreciate the convenience of digital invoices. They receive an email with your business name and a request to pay the amount due. They press the "pay now" button, enter card and customer data into a simple and secure form, and press "pay."
Once approved, the invoice will show as "paid" in the Virtual Terminal and an electronic receipt is sent to you and to the customer. Manage invoices all from one screen. You can view payment status, and send reminder emails for any balances that are overdue.
In addition to sending an invoice for the total amount due, you have the option to split payments under the same invoice number and bill the customer in increments. Another great use is to capture an initial down payment and then save the card on file to automatically process recurring or subscription payments for things like daycare, spa and wellness packages, landscape services, etc.
Simplify PCI Compliance
A critical component for this type of remote payment acceptance is to ensure that cardholder data is securely captured and protected.
Having customers enter their card details into a hosted payment form via their own device is more secure than having staff manually key information into the Virtual Terminal. Capture security features including Card Verification Value (CVV) and Address Verification Service (AVS) to help protect against fraud and chargebacks.
Transactions are handled entirely by PayJunction, bypassing the networks and devices located in your business. Card details are never handled by your staff or computer systems. Since you are not handling the card data, PCI scope is reduced, which can translate to a much simpler annual PCI compliance audit process for you. This saves time so you can focus on running your business and better serving your customers.
Ready to improve cash flow and payment efficiency with invoices?