New York Family Dentistry is a Brooklyn-area oral health, orthodontic and cosmetic surgery practice that operates in three locations—soon to be four—and takes pride in being able to provide each and every patient with dental services to achieve their individual needs. Their goal is for their patients to understand the importance of how good oral health contributes to personal well-being.
New York Family Dentistry employs more than fifty team members across the practice, including four general dentists and two specialists. Additionally, there is a call center in the Philippines that handles patient billing and communications.
Open Wide: A Payment Examination
Sabrina Harrison joined the practice in July 2020 as director of people and projects, and was given the task of taking a close look at existing systems to determine ways to streamline processes across the dental offices and call center. Her first order of business was to replace outdated systems with modern technology that would make it easier to serve patients and add locations as needed.
Prior to joining New York Family Dentistry, Sabrina worked at a practice that used PayJunction for payment processing, and she was confident that PayJunction could help alleviate the time and errors associated with clunky stand-alone payment terminals and manual bookkeeping processes. Office staff traditionally used a physical ledger to log every payment transaction and customer details.
Because every location had its own payment terminal, information was isolated, making it difficult to serve patients that frequented multiple locations or switched locations between those closer to work or home. The tedious task of manually tracking down receipts associated with a patient's payment history was like pulling teeth, and took staff away from serving the needs of the dentists and customers.
Accounting and bank reconciliation were time-consuming due to paper-based processes, which made it nearly impossible to align transactions with deposit records, especially if there was a declined transaction or a disputed charge.
The practice offers financing options; however, procedures such as orthodontics, implants and cosmetic surgery are expensive and many are not covered by the government insurance plans that a lot of their patients carry. Unfortunately, if patients were not approved for a loan program, there was no ability to set up recurring payments using a credit or debit card.
Payment Processing Demo
Schedule 15 minutes with a payments expert
Get a customized PayJunction product walk-through
Understand requirements and pricing
Determine your SAVINGS!
Straightening Out Payment Processes
In August, Sabrina switched payment processing to PayJunction and implemented our Virtual Terminal software and our cloud-connected ZeroTouch Terminal. Getting the practice set up was simple, especially since Sabrina was already familiar with PayJunction and our helpful support team. Secure access controls allowed Sabrina to assign user roles based on location, job function and need. Team members at each location quickly paired their respective terminals to the Virtual Terminal and were up and running in a few minutes.
Payment information can be securely accessed from any browser-connected computer, tablet or phone anywhere, which is convenient for Sabrina and other back-office employees who have primarily been working remotely during the COVID-19 crisis. Office staff, as well as call center agents can view, manage and retrieve transaction details and payment history across all locations with just a few clicks. Transaction histories are stored in the cloud, and can be retrieved from any location in seconds by accessing the portal to search fields including customer name, date, transaction amount, and so on. Receipts and supporting documentation can be emailed directly through the portal, improving the customer experience.
Greater Visibility
All payments captured in the office or through the call center are consolidated in one management console, simplifying end-of-day procedures, reconciliation and reporting across departments and locations. This allows Sabrina to oversee all locations, easily add new users as the business grows, quickly get new offices up and running, and manage all payment activity remotely. Audit controls such as system access, user roles and separation of duties related to payment processing helps mitigate risk.
The ability to proactively analyze financial data and generate reports helps the leadership team gain insights into customer trends across departments and locations, giving them tools to make better informed decisions.
Improved Cash Flow
PayJunction allows New York Family Dentistry to securely store customer and card or bank account details in the cloud, which streamlines the setup and management of recurring payments. PayJunction even allows payment plans and customer details to be captured during the initial visit, making it easy for the system to automatically process future payments according to a schedule.
Procedures like Invisalign or implants are costly, so having the ability to easily set up a [recurring] payment plan and charge payments when due saves time, improves cash flow and reduces write-offs for unpaid balances.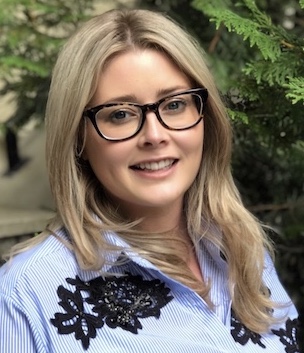 Peace of Mind
PayJunction's solution meets the highest security standards. EMV protects against certain types of fraud and chargebacks. Actual card or electronic check data is replaced with tokens and stored in the cloud to use for future billing. And since the entire solution is cloud-based and hosted at PayJunction's PCI Level 1 data center, the scope of data related to PCI compliance is greatly minimized, simplifying the annual PCI validation process.
"PayJunction is so easy to use that we rarely need to contact support. The time saved allows us to focus more on keeping the office running smoothly for our doctors and patients."
Take the next step to start benefiting from the same efficiency improvements.
What improvements have you made to your dental practice to boost efficiency and save time?