Kenwood Hearing Centers is an independent hearing aid and audiology practice that was established in Santa Rosa, California in 1959. The Diles family has run the business since 1981 and currently operates six locations across the North Bay area.
Will Diles has worked for Kenwood Hearing Centers since 2010 and has been replacing the business's underlying infrastructure with modern technology that makes it easier to serve its growing client base and add locations as needed. Will's goal is to upgrade all outdated, manual systems and paper-based processes to technology that works seamlessly across all locations.
Payment Processing Challenges
Will needed to find a solution to alleviate the time, labor and errors associated with stand-alone payment terminals and manual bookkeeping processes. Keying information into separate systems resulted in errors, and the tedious task of manually tracking down invoices and receipts associated with a patient's payment history took staff away from more important duties.
The only way for staff to associate a payment with a patient's record was to print a duplicate copy of the tiny credit-card receipt, staple it to the invoice and file it away. Because every location had its own servers and payment terminals, information was isolated, making it difficult to serve customers that frequented multiple locations or switched to a new location closer to home, which is expected given that many clients have been going to the practice for decades.
Accounting and reconciliation were time-consuming. Will would spend a few hours each week driving to every location to collect the batch reports from each payment terminal. The bookkeeper would then have to key information into Sycle so that it would feed into their QuickBooks accounting system. If reports didn't match, a lot of time was spent trying to find transactions and correct errors.
Finally, hearing aids can be expensive. So in addition to traditional patient finance loan programs, Kenwood Hearing extends to customers the convenient option of splitting purchases into three or four payments. This was a manual process that required creating and mailing invoices every month reflecting the remaining balance and minimum amount due. Customers would make payments by mail or phone, exposing full credit card numbers. Some customers neglected to pay their balances, resulting in a tedious collection process and an increase in write-offs.
Integrated Solution
Kenwood Hearing replaced its expensive and aging computer software and servers with Sycle, a cloud-based audiology office management software (OMS) platform. Appointment scheduling, patient management, claims processing and syncing with both the NOAH audiometric data standard and QuickBooks were key features that brought immediate efficiencies to the business. Sycle went live in the first location in 2008 and the remaining locations migrated in 2011.
Will selected PayJunction's Virtual Terminal software and a device from its Smart Terminal family for payment processing and receipt management. Originally, Kenwood used PayJunction as a separate dedicated payment system. Will introduced Sycle to PayJunction and the companies worked together to integrate their solutions via PayJunction's simple application programming interface (API). Integration allows payments to be initiated using Sycle's OMS, and for all transaction information to flow through Sycle and into patient records and accounting systems.
The Payoff
Integrated payments were music to Will's ears! Here's what the team at Kenwood Hearing experienced when switching to the PayJunction-Sycle integrated solution:
Getting Started
Configuration was done in a snap. Will did the setup himself. He simply logged into the PayJunction dashboard, connected the terminal to the internet and was up and running in a few minutes. PayJunction and Sycle automatically paired through the cloud, extending a unified payment experience.
Operational Efficiencies
The PayJunction solution has paid off for the Kenwood Hearing team. Their family of customer-facing Smart Terminals feature large bright screens and easy-to-access card readers, making it easy for everyone to use, especially elderly clients. The terminal accepts EMV cards, digital wallets via the tap of smartphones and wearables, and traditional magnetic stripe cards. Invoice amounts are automatically sent from Sycle and displayed on the terminal. Customers simply approve the amount, sign the terminal screen and choose to receive a digital or printed receipt.
Transaction accuracy, as well as error tracking and resolution have saved time and labor for Kenwood's staff. Double-entry keying errors have been virtually eliminated due to the integration of the invoicing and payment systems. End-of-day accounting is completed with just a few clicks; payment information automatically flows through Sycle and populates in QuickBooks.
"The job for anybody dealing with invoices and payments has become so much easier. Our staff has more time to dedicate to serving customers, and I save time and gas money since I no longer drive between locations collecting batch reports!"
A Better Customer Experience
Transaction histories are stored in the cloud, and can be retrieved from any location in seconds by accessing the portal to search fields including customer name, date, transaction amount, and so on. Receipts and supporting documentation can be emailed directly through the portal, improving the customer experience.
"Kenwood Hearing audiology clients tend to be older and sometimes get confused about past transactions so they often request to see their billing history. Thanks to the PayJunction-Sycle solution, digital records are retrieved in just a few clicks."
Improved Cash Flow
PayJunction allows Kenwood Hearing to securely store customer and card or bank account details in the cloud, which streamlines the setup and management of recurring payments. Payment plans and customer details are captured during the initial visit, and the system automatically processes future payments according to the schedule.
"Purchasing a hearing aid can be costly so having the ability to easily set up a payment plan and charge payments when due saves time, improves cash flow and significantly reduces write-offs for unpaid balances."
Peace of Mind
PayJunction's solution meets the highest security standards. EMV protects against certain types of fraud and chargebacks. Actual card or electronic check data is replaced with tokens for storing in the cloud to use for future billing. And since the entire solution is cloud-based and hosted at PayJunction's PCI Level 1 data center, the scope of data related to PCI compliance is greatly minimized, simplifying the annual PCI validation process.
People You Can Trust

Sycle and PayJunction work so smoothly that we rarely need assistance. The time saved allows us to focus more on enjoyable tasks to meet the needs of our customers.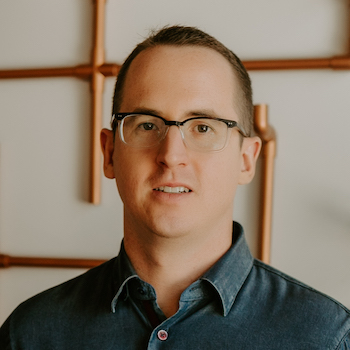 Will Diles

Hearing Aid Dispenser at Kenwood Hearing Center
PayJunction prides itself on a people-first philosophy that values long-term relationships over short-term profits. Transparent pricing, ethical billing practices and an award-winning support team combine to elevate the payment experience. Sycle develops and delivers audiology practice management software that encourages more time with patients, fosters business growth, and promotes a happy team.
Would integrated payments improve operations at your clinic? Tell us how below!