Understandably, any business is most concerned with providing outstanding service. When it comes to managing the business — and the logistics that come with that — easy and effective solutions help business owners focus on what matters most. This is critical for all medical and health care services, where the patient is the first priority.
To help streamline end-of-day reconciliation processes and focus on providing an optimal patient experience, Montecito Plastic Surgery searched for a new payment provider that offered benefits that both the practice and the patients would enjoy. Following a friend's recommendation, Dr. Adam Lowenstein selected PayJunction, and the practice immediately experienced improvements related to managing their plastic surgery payments.
Since switching to PayJunction in 2013, Montecito Plastic Surgery has continued to benefit from new features and enhancements such as contactless payments and remote invoices that were introduced in response to the need for safe and convenient patient interactions brought on by the COVID-19 pandemic.
Payment Processing Demo
Schedule 15 minutes with a payments expert
Get a customized PayJunction product walk-through
Understand requirements and pricing
Determine your SAVINGS!
The system is wonderful and requires very few steps when compared to the system used at my previous job.
Jeanine Vaiciunaite
Patient Coordinator at Montecito Plastic Surgery
How PayJunction Made Managing Plastic Surgery Payments Efficient
For starters, the team at Montecito Plastic Surgery wanted to make checkout more convenient and frictionless for customers. Because the cloud-based Smart Terminal connects to the Virtual Terminal, front-office staff gained payment processing mobility. The practice has two terminals: one at the reception counter and the other in the patient coordinator's office. Staff collect payments at the front desk for smaller charges related to non-surgical same-day treatments. Surgical patients work with a patient coordinator who consults with clients, schedules appointments, and collects payment over the phone for upcoming surgeries or procedures.
In 2020, the practice began using PayJunction's digital invoice feature, which allows customers who are driving or who don't have access to their wallet to pay from their phone or computer at their convenience. They receive an email with the amount, description of services, and a link that directs them to a secure form to enter card details. This prevents the frustration and delays that occur with phone tag, a welcome benefit for patients and staff. The system even supports the ability for the practice to send reminders for outstanding payments.
Customer cards securely stored on file added another efficiency boost. This happens automatically when a patient pays with a credit or debit card, allowing for easy refunds or the ability to edit a transaction without inconveniencing the customer. It also lets staff quickly and conveniently recharge an account.
That was a really big game changer for us because [patients] feel taken care of. They can come in and just relax and enjoy their time here and then I can just charge the card that I have on file for them.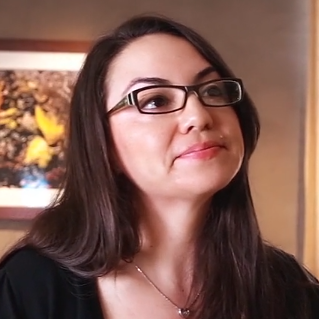 Saira Kyle
Former Office Manager at Montecito Plastic Surgery
Card-on-file processing is especially helpful for practices that collect a consultation fee in advance. At Montecito Plastic Surgery, this fee is required to book an appointment, and can be charged for existing customers without requesting card information over the phone or requiring the patient to come by the office. If the information isn't already on file, a new customer can be created within the system.
For a practice like Montecito Plastic Surgery that's looking to go paperless, the Smart Terminal furthers those efforts. The terminal collects digital signatures that are stored in the Virtual Terminal and prompts customers to provide an email address to which a digital copy can be sent for their records. This allows Montecito Plastic Surgery to save money on paper receipt products and reduce its waste. And it improves the customer experience since an electronic copy remains on file and can be emailed on request.
I gauge my administrative products and customer support by how happy my staff is and how little they complain, and they love PayJunction.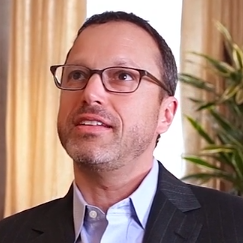 Dr. Adam Lowenstein
Plastic Surgeon at Montecito Plastic Surgery
See how PayJunction could benefit your practice.
Do you run a plastic surgery office or other health care practice? What are the payment-related issues you face? We'd love to hear from you!
Editor's Note: This post was originally published in December 2017 and has been updated for comprehensiveness and accuracy.