Forman Automotive, formerly Rogers & Rogers, is your typical multi-location auto dealership. Each day is busy as Forman Automotive features various brands at it's multiple locations, including United Toyota.
When the dealership was still Rogers & Rogers, it previously used old, analog terminals that printed paper receipts, which had to be compiled each day at a central location. With so much to manage and constant foot traffic, the team turned to a new Merchant Service Provider to streamline and move its payment processing to the cloud.
Payment Processing Demo
Schedule 15 minutes with a payments expert
Get a customized PayJunction product walk-through
Understand requirements and pricing
Determine your SAVINGS!
Accomplishing More, Remotely, With PayJunction
The team decided to partner with PayJunction, which allowed the dealership to go from compiling receipts at one centralized location to having multiple checkout stations with PayJunction's Smart Terminal throughout its service, parts and finance departments. Because PayJunction stores all receipts and transaction records in the cloud, this move provided greater flexibility for the multi-location operation.
Having pay stations for each department made it simple for customers to pay and pick up their cars and parts. Although it can be difficult to embrace change, the dealership's staff was able to adopt PayJunction with ease.
In dealerships ... change can be a little bit difficult. PayJunction will walk you right through the set up; all of our employees were able to just jump right in and start using the system. It was very simple.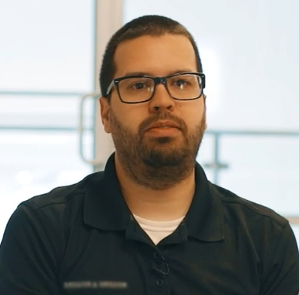 Drew Moore
IT Manager
In addition to convenience for both staff and customers, the Smart Terminal sped up payments, including EMV.
The Smart Terminal is the fastest machine ever.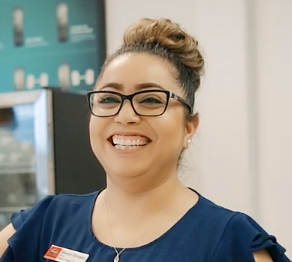 Sherice Gonzales
Customer Relations Manager
To process a payment, the cashiers simply enter the amount and the customers dip their chips or swipe their cards. A digital or print receipt is available upon customer request. The batches automatically clear each night at 7 p.m. — as set by the dealership — and everything is stored in the cloud, including historical batches. All receipts, signatures and records are then accessible via one login for all locations.
If customers don't have — or can't find — their cards, they can be found in the system. PayJunction securely stores customer cards via tokenization. This safe method of data storage replaces sensitive data with a string of randomly generated characters that have no value if breached. The "token," as it's referred to, can only be decrypted at the final step of the transaction process when it reaches the Payment Processor.
With cards on file, it's easy for the team at the dealership to edit or void a transaction when mistakes occur. The dealership can do so directly in the system without inconveniencing customers with a return trip.
PayJunction makes it easy and efficient to service customers at a busy dealership. After all, providing a positive customer experience is what makes a dealership stand out.
Having multiple sites, having PayJunction and the cloud service has really simplified the process. We'd recommend it to anybody looking for a payment service.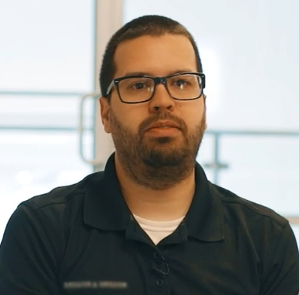 Drew Moore
IT Manager
What issues are you dealing with at your business or dealership? What aspects of your daily payment-related tasks could be improved? We'd love to hear from you!
Editor's Note: This post was originally published in September 2018 and has been updated for comprehensiveness and accuracy.